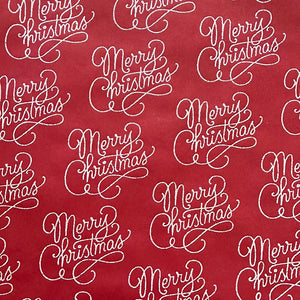 Glitter Merry Christmas
Do you love glitter? This design is for you this is a non-shared glitter paper. All of the Merry Christmas wording is in a gorgeous silver glitter color. You will not have the huge sparkle mess throughout your house when you use this non-shed glitter. It brings all of the Christmas beauty without the mess.
It has a beautiful red background and comes 24 inches wide and 40 feet long a generous amount of 80 ft.².